The ZFG Finger Jointer is a bench top machine which utilises a small router equipped with special helically ground cutters. The router is mounted in an oscillating table which allows the machining of finger (or comb joints). When equipped with good dust and chip extraction it is a safe and efficient way for schools, in particular, to produce projects such as small scale boxes and serving trays in class size numbers.
With careful placement of the cutter guard the ZFG offers a safer method than dovetail jigs which require the hand holding and manipulation of powered routers. With practice the ZFG is capable of joint runs up to about 100mm in length.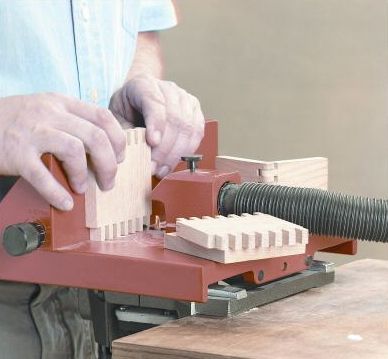 Click HERE for spares pricing and ordering
See below for parts diagram.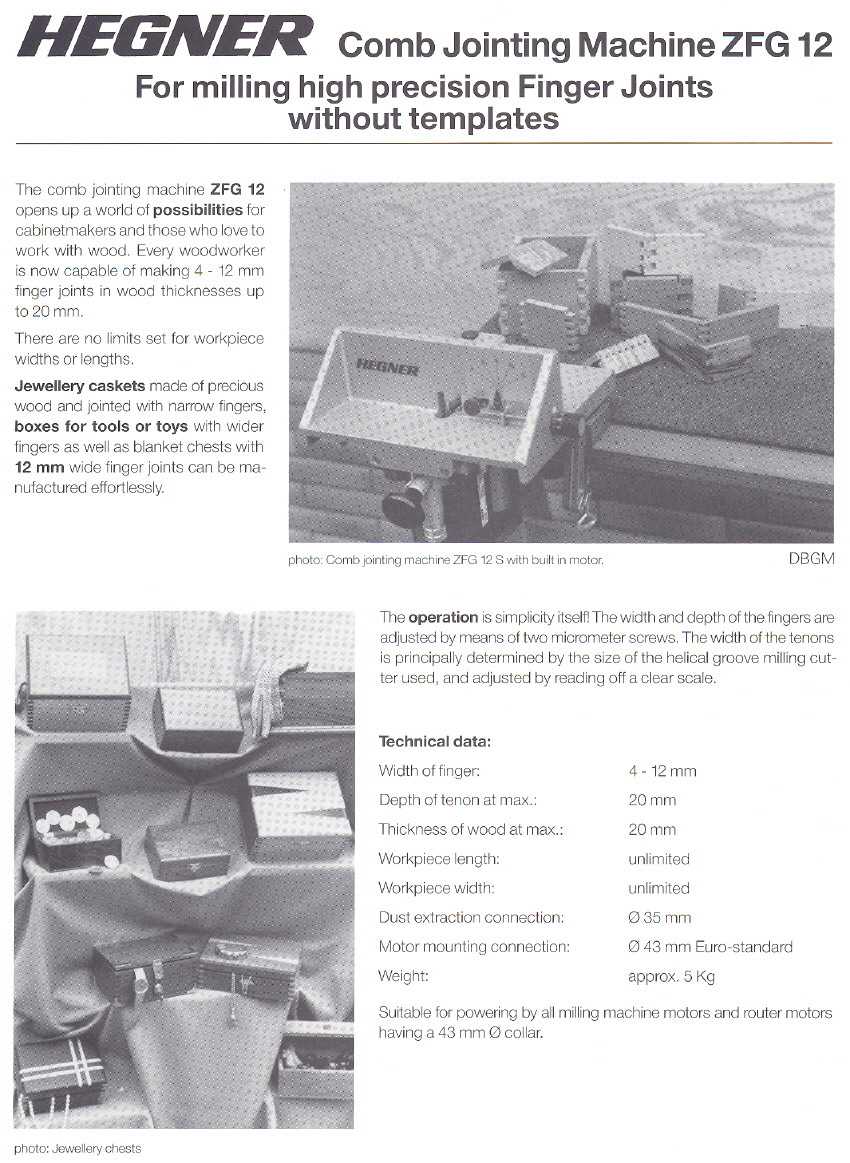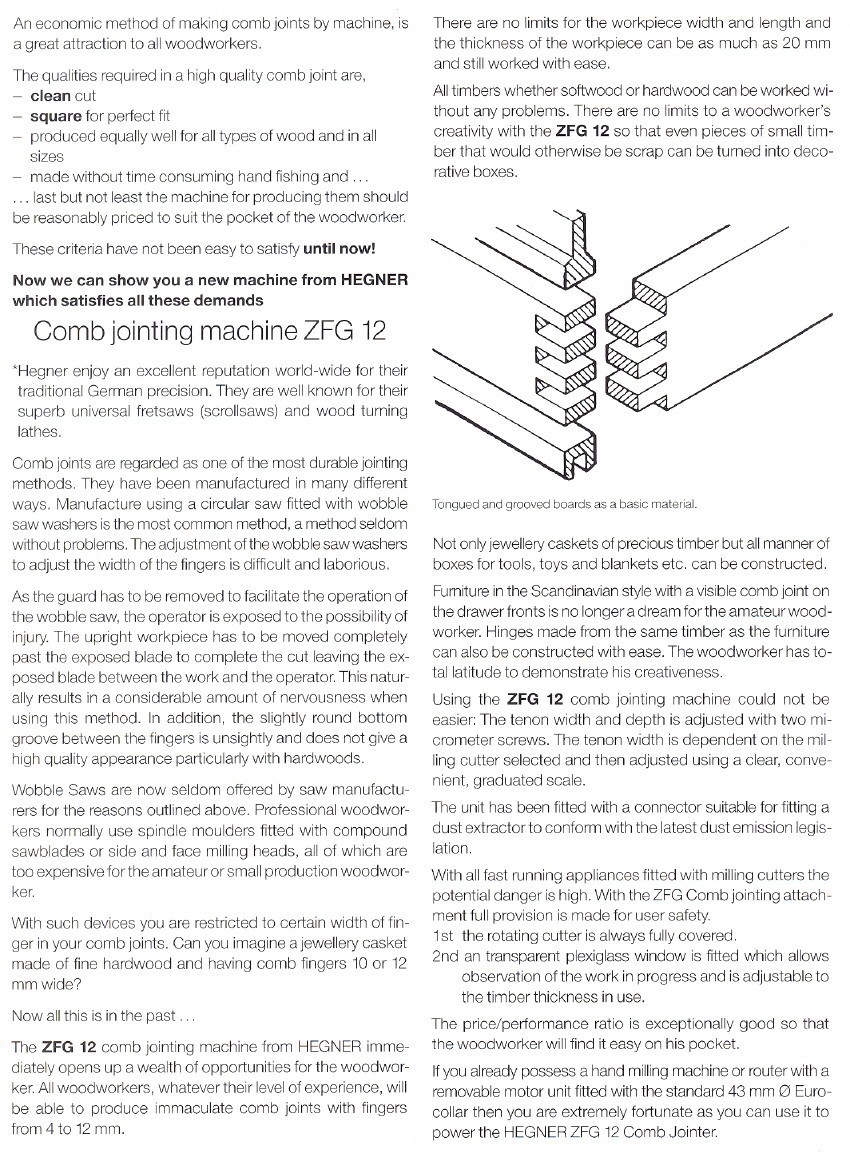 Partial Parts Listing for ZFG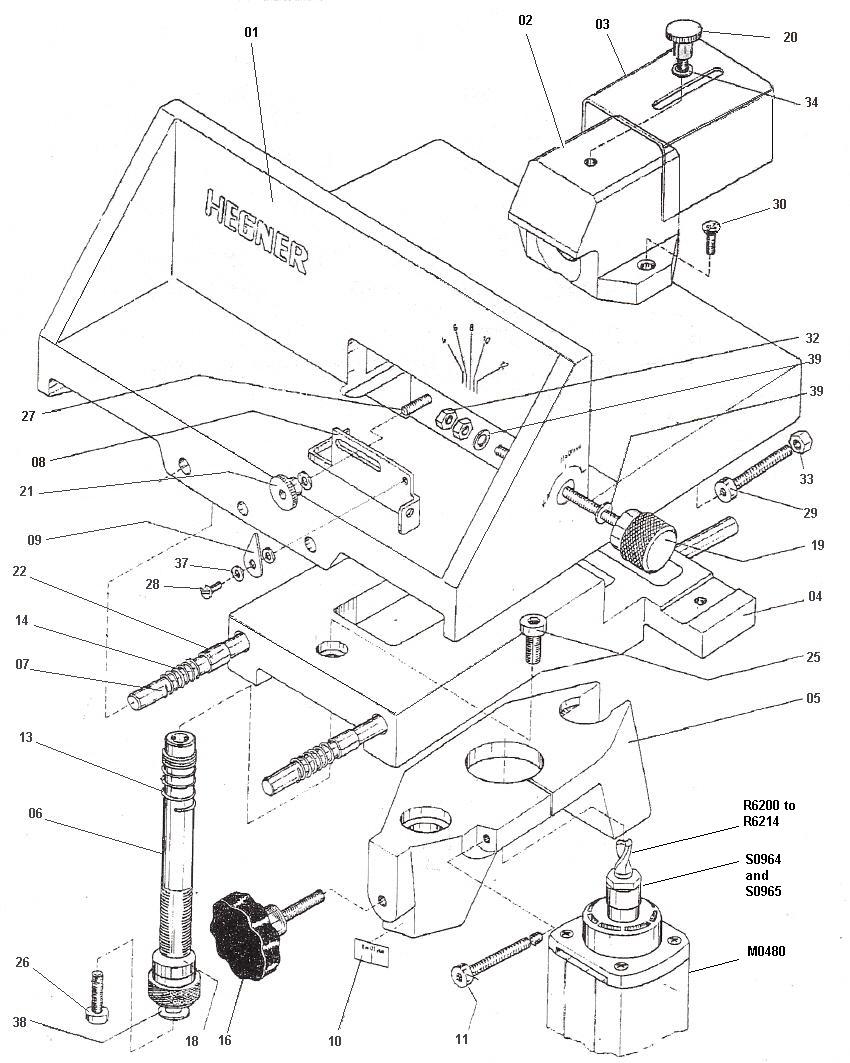 Click HERE for purchase options
Click HERE for operating manual
Click HERE for spares pricing and ordering