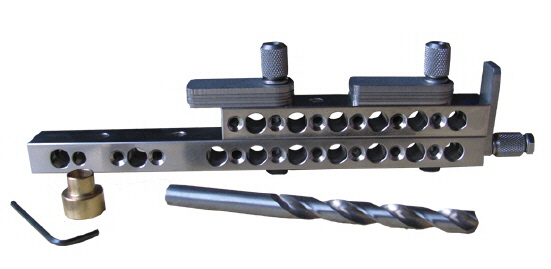 Joint Genie 'Craftsman'
See HERE for demonstration video
Doweling In Woodworking
In wood working (and in other trades) doweling involves the insertion of pins between mating components of a structure. Doweling is a very old woodworking technique commonplace, for instance, in ancient Egyptian furniture.
Despite modern attempts to improve doweling with plate joiners (good for alignment but average for structure), and slip tenons, doweling remains an extremely useful, cheap and - when aided by a jig - accurate method of joining wood. The accuracy and flexibility of the Joint Genie jigs described below allows ganged arrays of dowels which, with the strength offered by modern adhesives, means these joints rival or exceed mortice & tenon joinery in the strength they offer.
Wooden dowels require accurately drilled opposing holes. For permanent work an adhesive is applied and dowels are usually concealed when the joint is clamped. Dowels perform two functions, alignment and structural jointing. The resulting joint can be very strong. Dowels used without adhesive are also commonly used as locators for knock down pieces.
The best dowels are fluted which allows for the distribution of adhesive throughout the joint. The use of the correct amount of adhesive is important; too little and joint will be starved, too much and the pneumatic pressure due to excess glue can cause problems when clamping up the joint. In this case it is best to tighten clamps in stages. The trapped air will usually find its way out via the pores of the wood althougth excessive glue may not.
Best practice
use the right amount of adhesive
match dowel and drill diameters
drill just past half the length of the dowel in each piece of the structure
use a jig as accurate dowel alignment is critically important
mark a registration face on each component of the structure and work from this face when using the jig
Joint Genie Doweling Jigs
The range of Joint Genie doweling jigs offer solutions for all common doweling requirements from post and rail to sheet joining. Joint Genie jigs are British made and patented.
Availability & Purchase Options
Joint Genies are available in the following sizes;
Craftsman - 8mm
Professional - 6mm
Professional - 8mm
Professional Long Bar - 8mm
Professional - 10mm
Multi-Professional - 6mm, 8mm, 10mm in the one jig
Jobber - 6mm
Jobber - 8mm
Fluted Dowel is available in packets of 100 or boxes of 1,000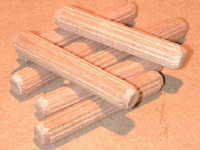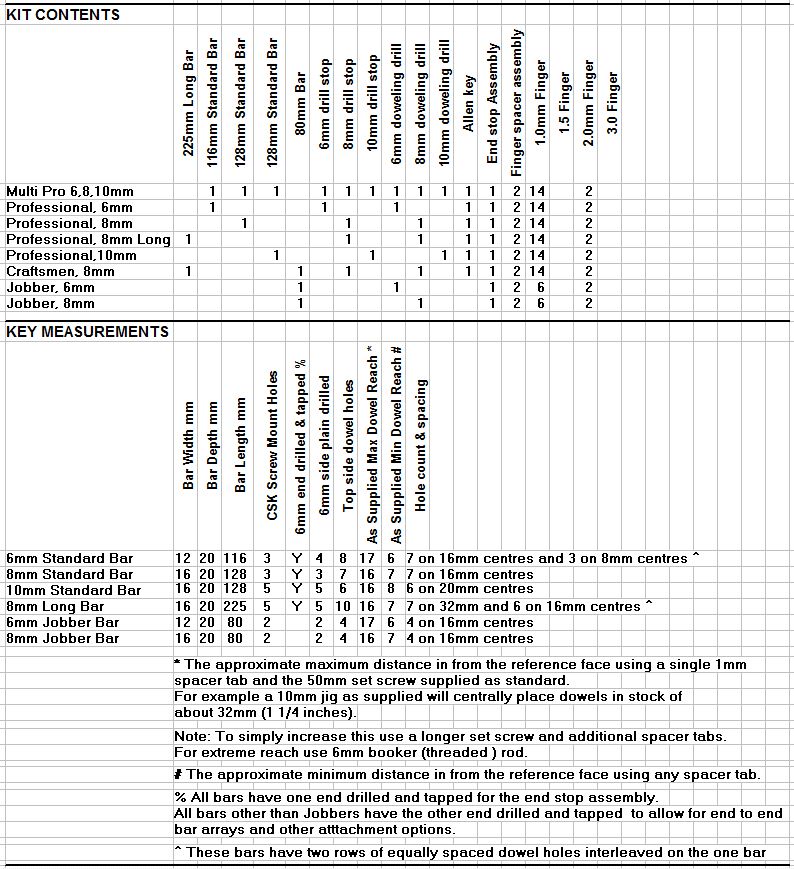 Instruction Manuals (included with jigs)
These are scans of the manual included in the kits.
Craftsman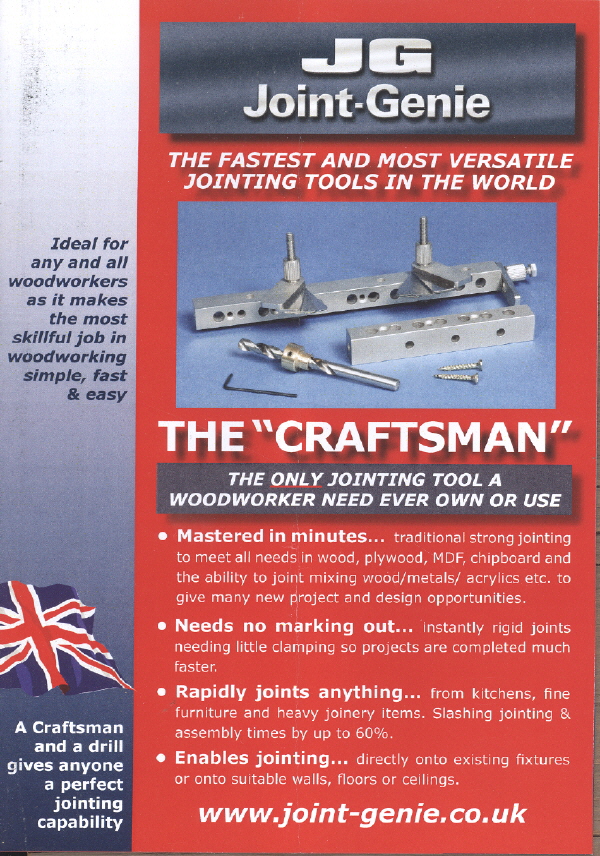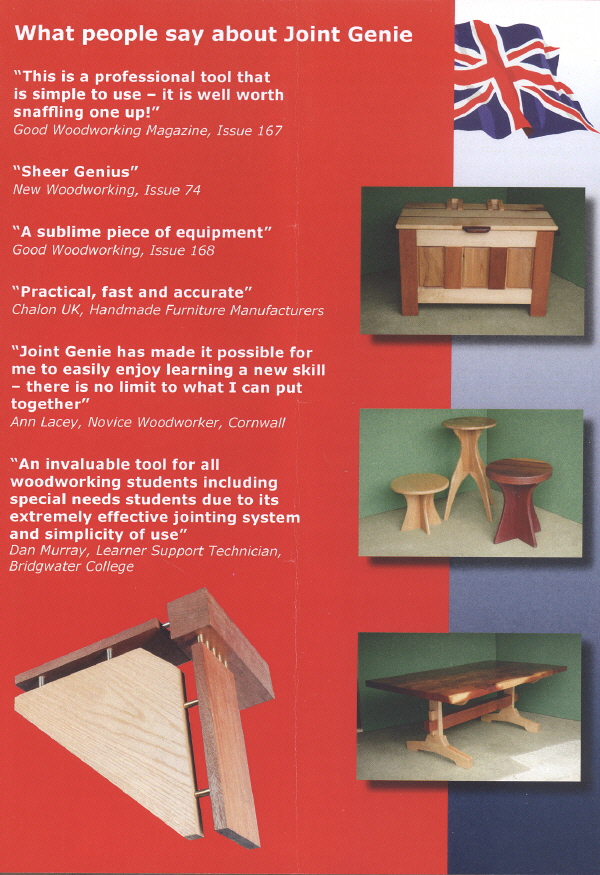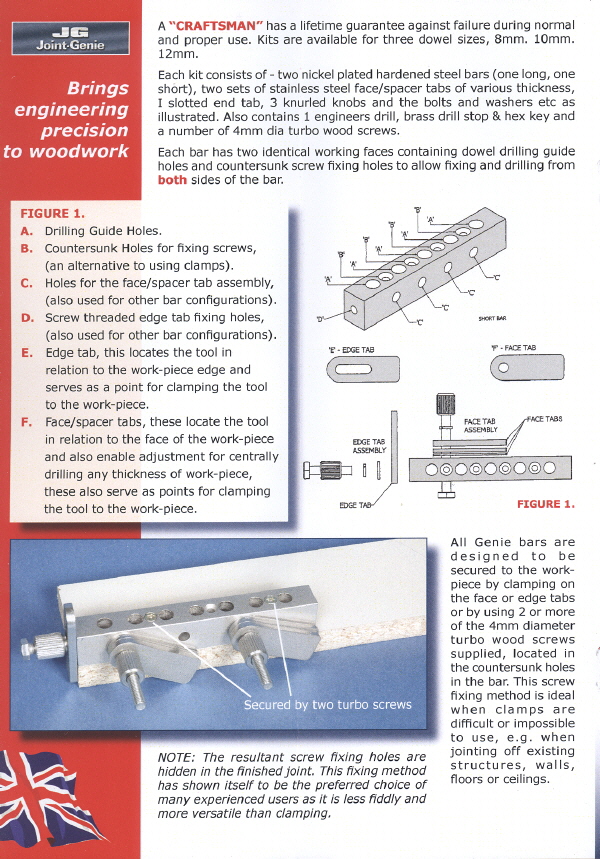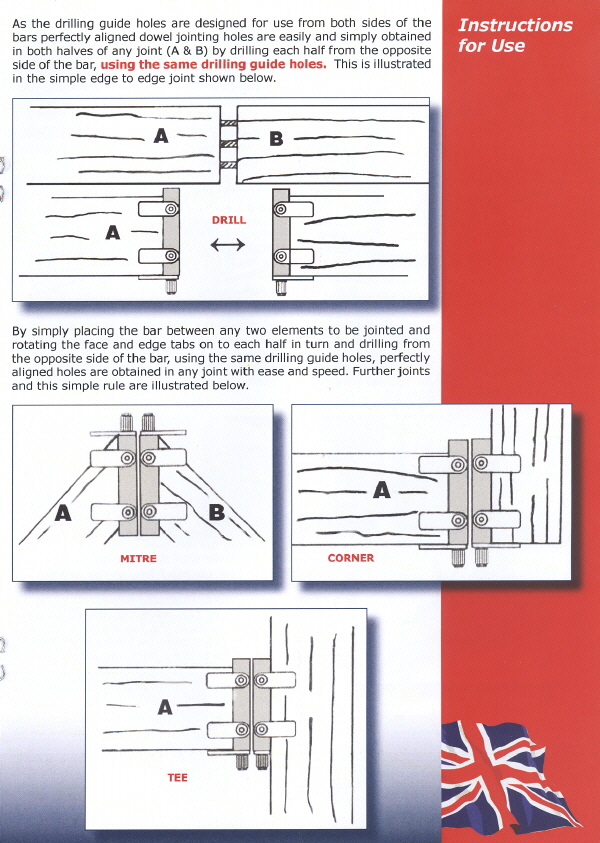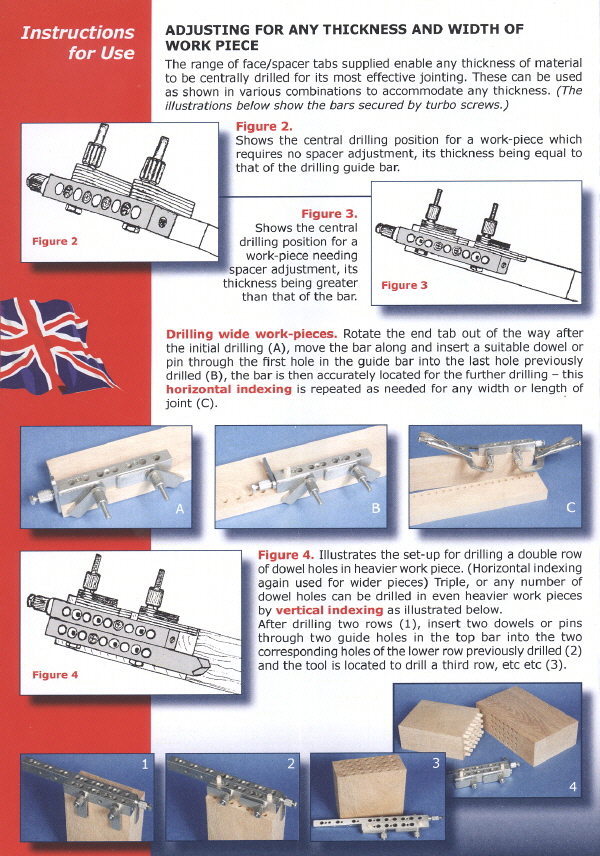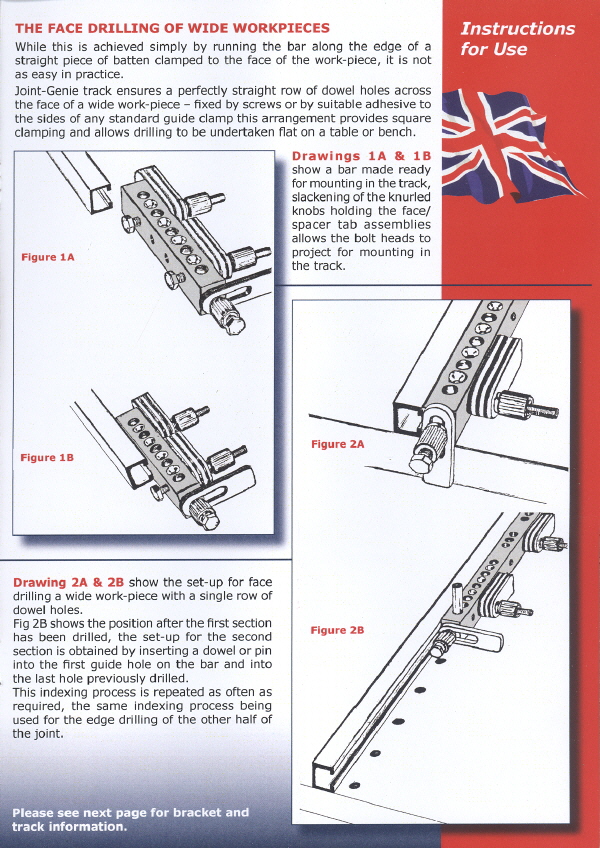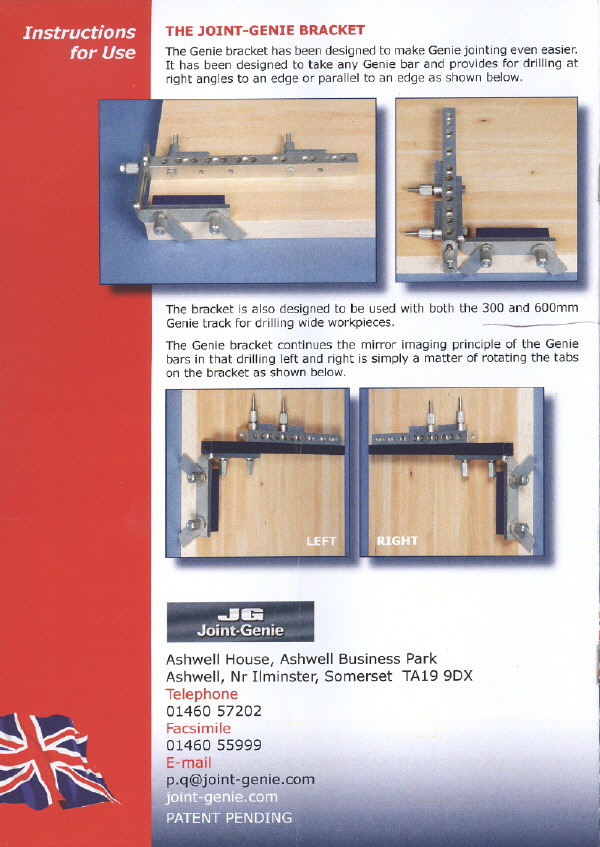 Professional & Multi Professional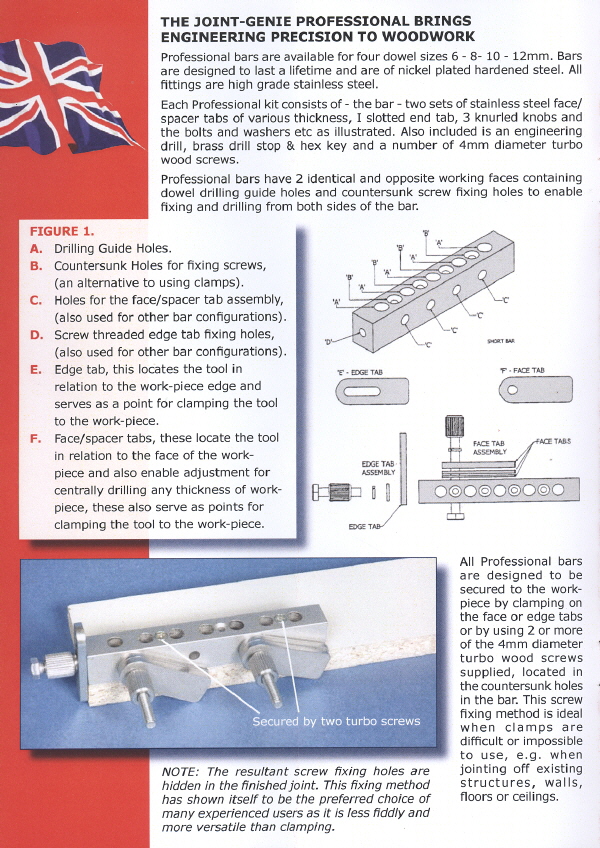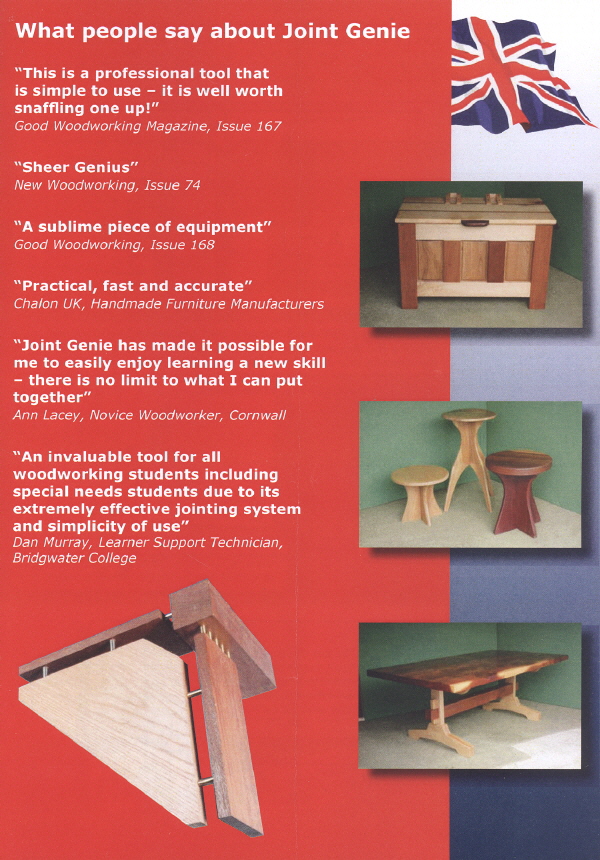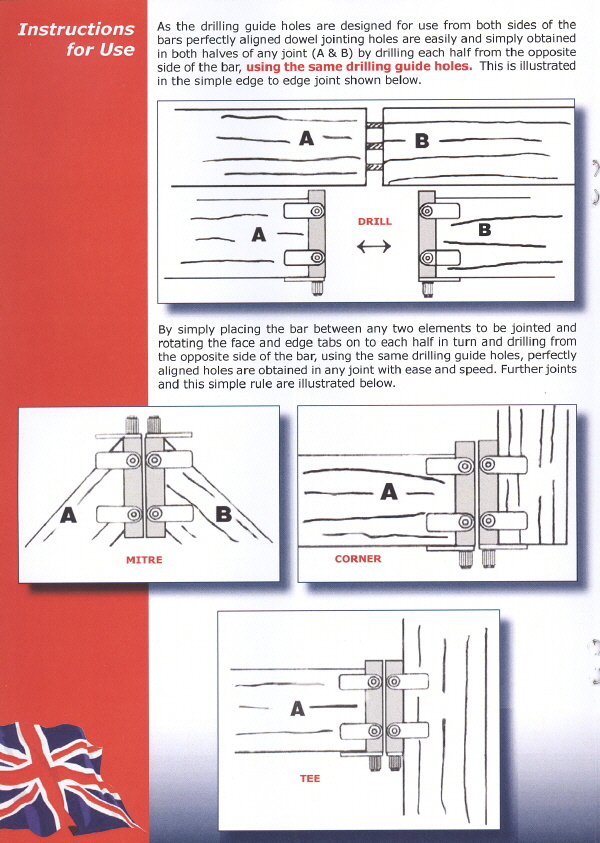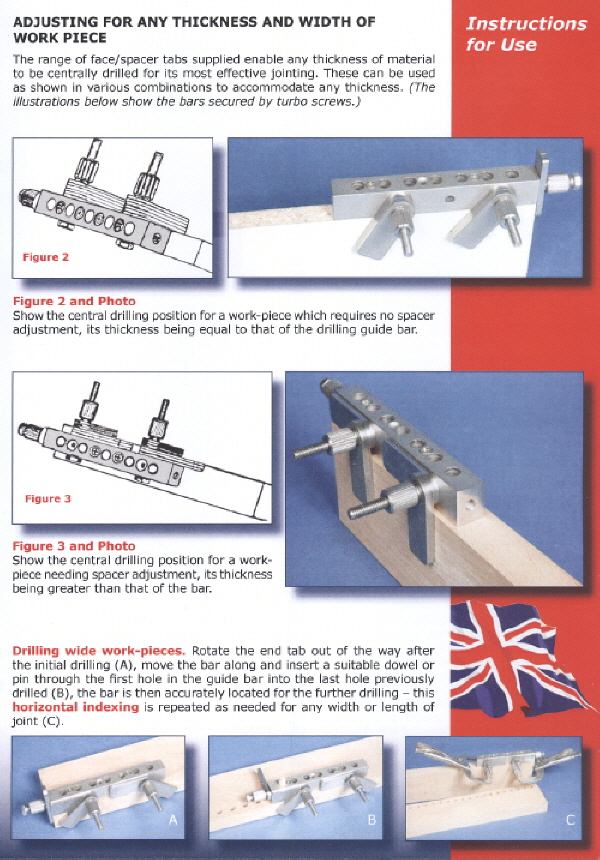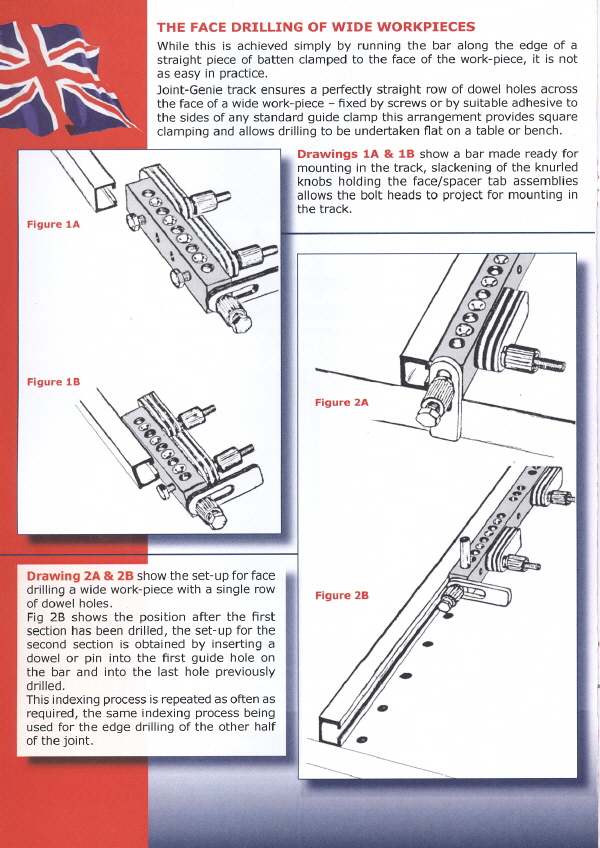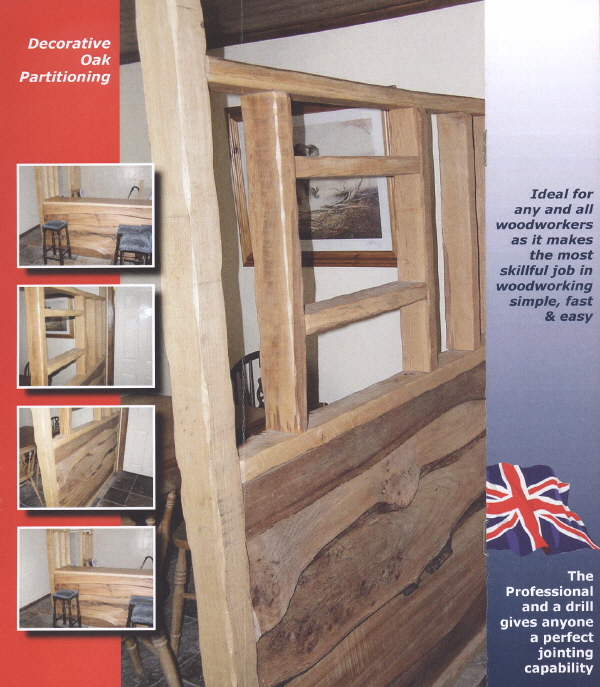 Jobber