View Full-Size Image

View Full-Size Image
Saw, Scroll, Multicut 1, Hegner, Single speed, 111100000
Price per Unit (piece):
$995.01
Item Code: M0239
---
HEGNER - Popular, premium quality, German made scroll saw with a 365mm throat and 50mm depth of cut.
See DATA SHEET for instruction manual, spares listing & exploded parts diagram.
See HERE for our companion, brochure site devoted entirely to scrollsaws.
Specifications
See below for some close ups.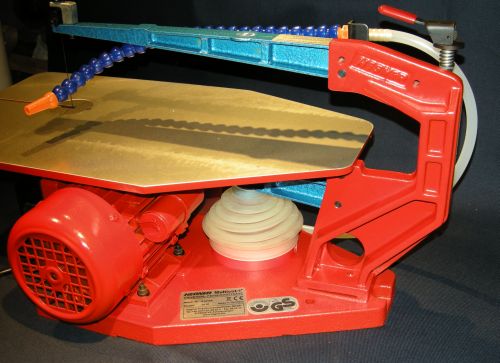 Note: The variable speed control pictured below is NOT fitted to this item code.
See M0240 for variable speed model.